We are so very pleased to announce...!!
A Reunion / Empowerment for ALL Divinity and Light Intensive Graduates


And anyone who has attended 45 or more of Quan Yin's classes:
A Gathering of Enlighteneers
A Masse Enlightenment Experience

Monday April 21, 2014

Quan Yin invites her most powerful students to join our powers together
during the Grand Cardinal Cross Astrological Alignment,
to enlighten each other and the earth.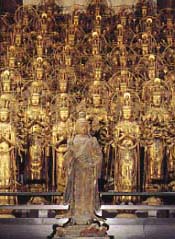 Facilitated by Quan Yin and Forces of Enlightened Support
Quan Yin is channeled live, in full embodiment, by Laura Lee Lizak

Attend In Person, Sedona AZ
Or by

P

hone Or

L

isten to

R

ecordings

O

nline
In Person in Sedona: 5:45 to 8:00 pm
By Phone: 6:00 to 8:00 pm Arizona & Pacific Time
7:00 to 9:00 pm Mountain
8:00 to 10:00 pm Central
9:00 to 11:00 pm Eastern
3:00 to 5:00 pm Hawaii
Dear Beloved Student of Quan Yin,

I am so excited to share this invitation! Quan Yin has requested a very special gathering for those who have accelerated in their power in her classes. Such a magnificent group of you enlightened beings grounding together at such a powerful time... this is going to be over the top transformation for us all!

If you have not been with us in a while, you will be amazed at the powers available to us all at this time. And to give them to watch other…wowie kazowie.
AND
This activation is taking place during the formation of the Grand Cross, an astrological alignment of profound significance. Tho this is a highly charged time, there is an opportunity within this grand cross to create a quantum shift into peace on earth.

And I soo look forward to hearing each of your voices again!
Quan Yin states:

Enlightened support is challenging everyone's bodies right now.
We are all transforming our experience, and our powers are transforming our world. In connection, we change our world at this time. New powers are transforming all of us. Each one is enlightening each other.
We will transform our experience in connection with each other in this powerful experience April 21.
We will change our bodies, our hearts, and our magnificence will accelerate. We will change our way of being in connection with others. We will transform our bodies together. It is time dear ones, that we enlighten each other. It is time we magnify this power together. It is time to change our world and support each other in this power. Magnificence is here dear ones.

We are working magic together, and accelerating our planet in power and support.
We magnify support together, and change our way of being. You are magnificent in your powers, and this accelerating. We are creating enlightened support in this world. Amma.

We are transforming our enlightened connection to enlightened experience all of the time.
See this power supporting your body today. And let it accelerate into all experiences. Notice the shift. And be important in your body. It is accelerating everyone. Amma.
We are changing our world together.
And now is the time for the connections to enlighten everyone. Amma. Thank you, and enlighten everyone today.
Amma!
In this class you will experience:
45 Levels of Enlightened Support
New Energy Structures in Your Body
New Ways of Supporting and Enlightening Each Other
New Energy Experiences
New Support Systems Emerging
New Ways of Changing Each Other's Bodies.
Levels of Consciousness Not Available to our Bodies Before
New Ways of Sharing Connection
New Enlightened Support Systems in Your Body
Enlightened Support Creating Itself in All You Experiences
New Ways of Sharing Power
Enlightening Everything Continuously

I am sooo looking forward to this gathering, and to feel Your powers together!
Please heed Quan Yin's call and join this powerful support system!
$25 per person


Registration below by paypal or check:
Event Location:
49 Redstone Drive Sedona AZ 86336

Please arrive in person at 5:45 pm; we start on teleconference exactly at 6 pm.
This location is about 10 minutes drive from New Frontier's.

Directions

From New Frontier's in West Sedona: Take Hwy 89A towards Oak Creek Canyon. Go right onto Hwy 179. (2nd round about, just past Burger King) Pass Telaquepaque. Go right again at the next roundabout, following through on Hwy 179 til you reach the next round-about at Canyon Drive. (Just past King's Ransom Hotel.)

Go left up the hill on Canyon Drive. Go straight at the stop sign. Within a block Canyon Dr. turns into Redstone Dr. We are at 49 Redstone, on the right on the corner, with the purple jeweled mail box. Please park cars in the driveway if possible.