In light of the upheaval we are collectively feeling,
let us come together to release our hardships,
connect our powers,
enlighten each other,
and transform the power structures of this Earth together.
Aligning Enlightened Support into the Power Structures of this Earth
Transforming Each Other in Connection

Quan Yin Channeled Live, in Full Embodiment by Laura Lee Lizak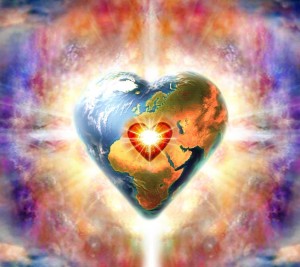 Monday, November 28, 2016
Attend In Person in Sedona Or by Teleconference Or Listen to Recordings Online
In Person in Sedona: 6:15 to 8:30 pm
By Phone: 5:30 to 7:30 Pacific Time 6:30 to 8:30 pm Arizona & Mountain
7:30 to 9:30 pm Central 8:30 to 10:30 Eastern 3:30 pm to 5:30 pm Hawaii
Quan Yin's Message 11/21/16:
"The most powerful time in our history is upon us. We all are changing our power structures. We all are enlightening each other. No one is outside of this. Everyone is transforming each other. Now, let this transformation occur on this Earth. Let everyone be this powerful. Let your body transform this experience, and transform this planet. Let everyone come together in this power. Let all beings transform this Earth together. Let you body be transformational to everything.
Let your understanding of this power be accelerated. Let you be that transformational, that all beings are accelerated. Let your heart be easy with all of it. Let your mind be simple. Let your heart be accelerating the powers into everything. Notice the shift. Notice that your body is already changing to accommodate this excitement. Notice the changes in your heart. And enlighten the Earth completely. That is needed here. That is magnificent, for you to be in your heart. Let that occur. And make the powers align into all experiences in your heart. Thank the Gods for this transformation. And notice the shifts in everything. Your body is magnificent.
Do not worry about things. The ways are coming to accommodate all of these powers. The ways are showing themselves in great experiences of enlightened support. You are changing your Earth. We are all changing together. We are all creating magnificence. We are all changing creation. There are going to be a lot of changes that are very exciting. There are going to be a lot of things that are very helpful to you in the next month or so. Let your body transform. Let your heart be easy. And know you are going to be just fine. In all of this power, there is magnificence occurring. Amma. Thank the gods for this transformation. And thank the gods for the transformation that is occurring in all beings.
In this powerful evening:
45 levels of consciousness come thru for everyone.
Everyone transforms each other, no one outside of this.
Everyone transforms every experience.
Every body accelerates in power and support.
Your transformation occurs in every part of your being.
You enlighten the connections between others and yourself.
You transform the Earth in connection with each other.
You accelerate transformation in everyone's bodies.
You open portals into Enlightened Support.
You enlighten every experience on this Earth.
We enlighten all experiences in connection with each other.
All beings transform in connection with each other.
And we will have a lot of fun together.