Join Quan Yin for an Event

of All Lifetimes

:


"The 12:12:12 Activation will bring the highest frequencies of light ever encoded to the planet,
transforming the Earth and all beings."
12:12:12 Stargate
All Portals Awakening Continuously
Support Igniting Continuously in All Experiences
Global Portalization of the Life Force needed for the Mass Enlightenment of 12/21/12


Live Event with Quan Yin, (also known as Kwan Yin, Kuan Yin)
channeled in full energetic embodiment by Laura Lee Lizak

Wednesday December 12, 2012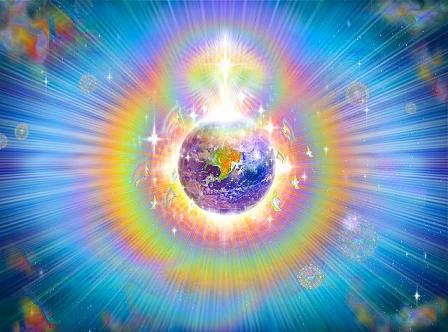 Attend in Person in Sedona Or by Phone Or listen to recordings online

In person in Sedona: 5:15
to 9:30 pm.
By Phone: 4:30 to 8:30 pm Pacific 5:30 to 9:30 pm Mountain & Arizona 6:30 to 10:30 pm Central
7:30 to 11:30 pm Eastern 2:30 to 6:30 pm Hawaii
Half hour break mid point.

During this time we will experience together:

The highest frequencies of light ever encoded onto this planet integrating in our physical experience
Our Light Bodies completely and continuously igniting
Noticeably different kinds of powers in our physical experience
New levels of Enlightened Support completely igniting
New understandings of our powers
New support growing and accelerating continuously
Noticeably different enlightened support occurring
New magnificence accelerating
New powers growing
New wonderment accelerating
Enlightened support systems completely accelerating into this world

QuanYin states:

"We are changing our powers in enlightened support. It is going to shift our bodies completely into new experiences in our world. We are experiencing magnificence already in our powers. New support systems magnify into this world in this timeframe.
"A generous experience of love and excitement is opening in all beings, and all lives will completely shift in this time frame. Today is a day to memorize this power, and to let it occur continuously in your bodies. Let it dimensionally restructure your world. Let your body have this support completely in this experience.
"Notice that your level of consciousness can completely accelerate into enlightened connection, levels of consciousness completely accelerating into all at this time. Your changes are magnificent, and your level of support is moving swiftly into all experiences. Amma Amma. Thank the Gods for enlightening this world. Amma."
Let us all support each other and enlighten together completely.
$45 per person
Current Divinity Circle Member: $40 per person
Registration below by paypal or check.

Event Location:
725 Andante Drive, Sedona AZ 86336

Please arrive in person by 5:15 pm; we start on teleconference exactly at 5:30 pm.
We have a half hour break at midpoint. Bring snacks to share if you would like.
Directions:
From New Frontier's in West Sedona: Take Hwy 89A about 3/4 mile (towards Cottonwood) to the Circle K, turn right on Andante. Go uphill about a half mile. 725 Andante is on the left. Please park on the street.


The QuanYin Creation Center is dedicated to the enlightenment of all beings. QuanYin and the Forces of Creation guiding our planetary enlightenment design our work at The QuanYin Creation Center. Laura Lee Lizak is the director of the Center, and has been a channel/transmitter of QuanYin and Creation since 1992. QuanYin transmits through Laura in full embodiment of personality, voice, mudra, and movement, powerfully extending enlightenment; and is often seen in Laura's body during channeling.

Payment Option A: By Paypal

You will receive conference codes immediately online, plus online access info to the recording of this event.
Call 505-670-0714 if you need assistance or info.